Mangla Steel an ISO 9001:2008 certified company is the leading manufacturer of Hydro-Mechanical Equipment and has worked in various small and large Hydro Projects in India. Mangla Steel has the competence to deal in Hydro-Projects starting from the design, detail drawing, procurement, manufacturing, inspection, site assembly, testing to commissioning at site of various Hydro-Mechanical Equipment like:
1. Penstocks and Steel Lining
2. Transaction and Y-Piece
3. Radial Gates
4. Stoplog Gates
5. Fixed Wheel Gates / Roller Gate & Sliding Gates
6. Trash-Racks
7. Breast wall Liner
8. Expansion Joints
9. Overhead EOT Cranes and Gantry Cranes
For total customer satisfaction the equipment and installation confirm to high standard of engineering, Design and workmanship in all respect. Our total quality assurance guarantees full compliance with the required standards.
Bifurcation/Y-Piece

Breast Wall Liners

Expansion Joints

Penstocks with Reducers & Bends

Trash Racks

Rope Drum
---
BIFURCATION/Y-PIECE : 
We provide bifurcation of Hydro Mechanical Equipments too. We have expert team, responsible for procuring the best of the bifurcated products. We also have the best QA process which takes care of the entire production procedure. For more information, clients are requested to contact us.
---
BREAST WALL LINERS :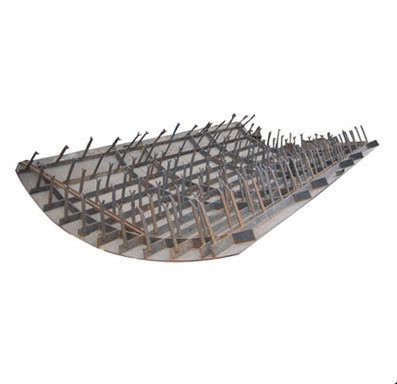 Breast Wall Liners have gained immense popularity in transportation concept; they are available at very economical prices. We use high grade of raw materials for manufacturing these products. A best quality control programs takes care of the entire production procedure.
---
EXPANSION JOINTS :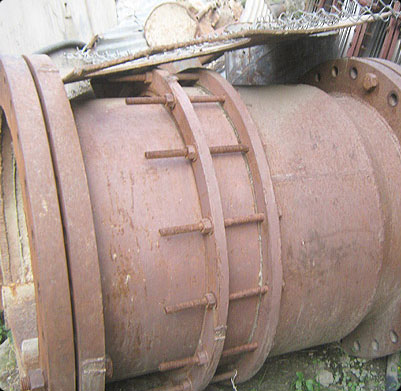 The company also manufactures and supplies excellent range of expansion joints which are widely used in fertilizer, chemical and steel industries. These are also used in pipelines which require flexibility for axial, torsional and lateral.
---
PENSTOCKS WITH REDUCERS & BENDS :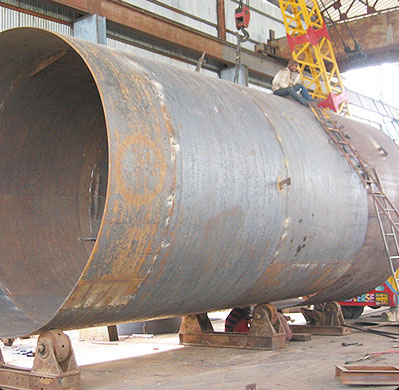 The company is also offering Penstocks with reducers & Bends which are commonly used isolation device. It requires practically no maintenance. It can have a cast iron body or a fabricated body with exchangeable sealing arrangement made of soft material.
---
RADIAL & STOPLOG GATES : 
---
TRASH RACKS: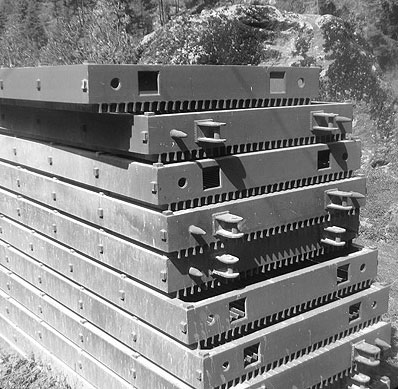 We offer high quality trash racks utilized in major thermal hydro electric, nuclear power generating facilities and water treatment plants throughout the world. High quality raw materials are used during the construction and excellent quality programs takes care of the entire production course.
---
RUNNER & SPIRAL CASING :
---
TRANSITION PIECES :
---
ROPE DRUM :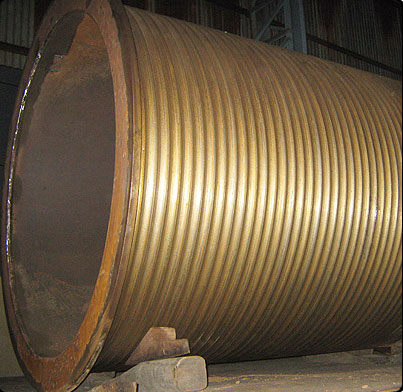 The company is also holding expertise in manufacturing and supplying high quality range of Rope Drum. These are available for 80 ton hoist, though we can also manufacture these in other models, shapes and sizes too. These products are engineered using high quality raw materials.